How would you feel if you were born with no powers in a world where majority of the population has some or the other kind of superpowers? You would helpless, right? Well this is how Izuku "Deku" Midoriya, the protagonist of the story "My Hero Academia" feels being born without powers. A Japanese superhero manga series, My Hero Academia was first published on July 7, 2014 which is written and illustrated by Kohei Horikoshi. Being serialized in Weekly Shonen Jump , all the chapters have been collected into 32 tankobon volumes as of October 2021. As of now there are 333 chapters being published and the next chapter, Chapter 334 is going to be out very soon.
In the article below you will find everything about My Hero Academia Chapter 334 release date, plot and more.
My Hero Academia: General Plot.
The story revolves around a boy, Izuku Midoriya who is born without powers in a world where "Quirks" ( super powers) have become a commonplace which occur in children at the age of 4. Som people with quirks acquire the title of "heroes" and protect their village from the "villians"
Izuku also dreams of becoming such a hero. One day he comes across his idol All Might, the world's greatest hero. All Might recognized Izuku's potential and decides to make him his successor and  shares his quirk with him and helps to enroll him in U.A High School, a prestigous school for heroes in training.
My Hero Academia Chapter 333: Recap
This chapter was considered as one of the most insane and unexpected chapters in the entire series. This chapter, titled "Ghost" was released on 14th of November, 2021. This chapter begins with Shigaraki saying that he absolutely did not want New Order to meet with One For All. Furthermore his orginal plan was to first steal One For All and then go after New Order.
But after Shigaraki steals the quirk from Star and Strike, his body explodes from within. Star'd body turns into ashes in real world but in vestige world she says that her plan was not to protect herself but put an end to Shigaraki's threat. Shigaraki is now faced with a problem. Since he can not delete his quirks he has to find someone to give it to.
My Hero Academia Chapter 334 Release Date And Where To Read It
After being left on a cliffhanger at the end of Chapter 333, fans have been eagerly waiting for the next chapter to be released. The new chapter of My Hero Academia, Chapter 334 is all set to be released  this Sunday on 21st of November, 2021.
You can read the latest chapters of My Hero Academia  on Viz Media's official website and on Shueisha Japan's official Manga Plus mobile website and app for free. But for reading all the chapters you will have to pay.
My Hero Academia Chapter 334: Spoiler And Raw Scans
Shigaraki had stolen a quirk from Noumu two chapters ago from which he had gained wings. In this chapter the jets go after Shigaraki who is desperately looking for someone to pass New Order before he loses his consciousness. Shigaraki finally accepted that Star had become the greatest hero of all time.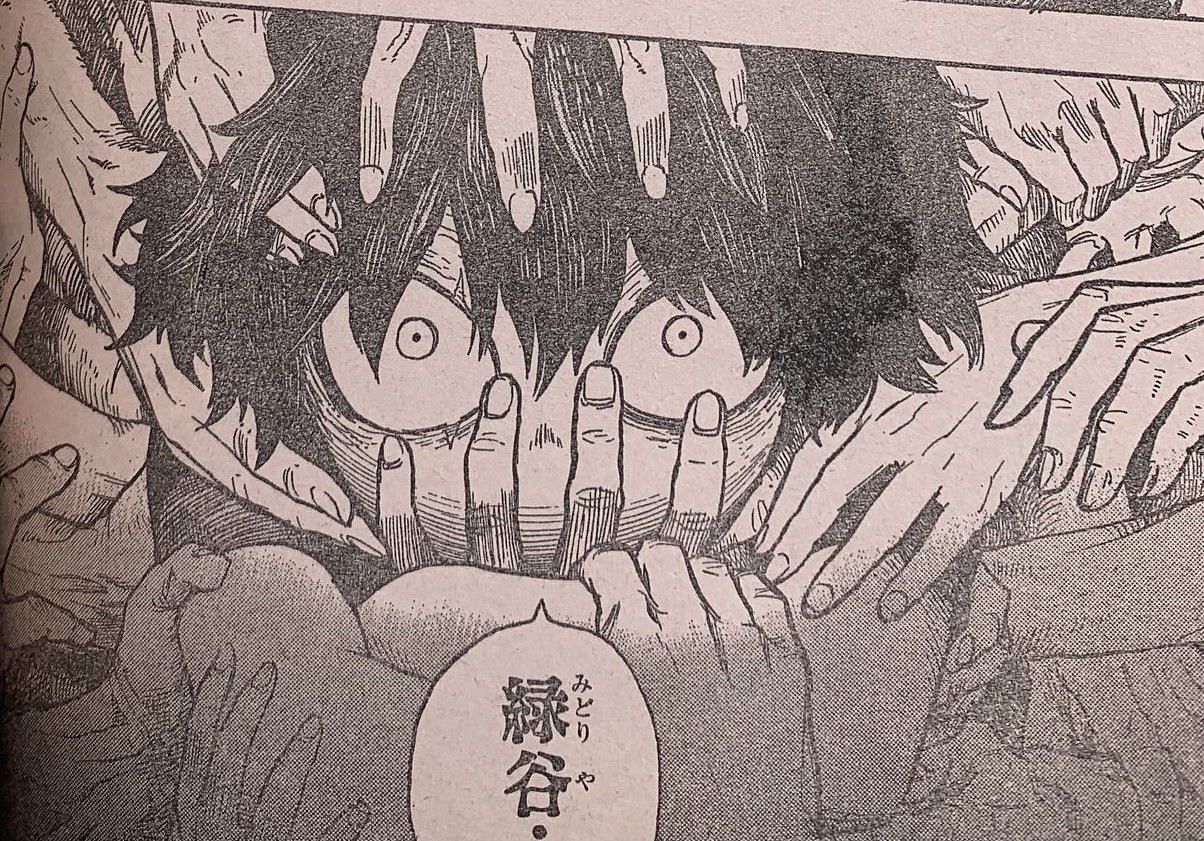 The scene then shifts to a prisoner's house named Kashiko Kashi who was just released and enjoying his life with his wife. On seeing him Shigaraki comes with a plan of first Stealing Kashi's quirk and then giving him New Order which he had stolen from Star in the previous chapter. But whether he will be able to execute his plan can be revealed only by the release of this chapter. At the end we can see Midoriya, Bakugo and Todoroki.
Stay Connected With Evedonusfilm For More Such Updates